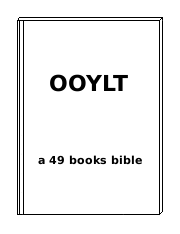 Mobile Original Ordered Young's Literal Translation (OOYLT)
Tip:
Use the back button to navigate.
Search for "er X" to move to chapter X.
Old Testament
The Law
The Prophet
The Writings
New Testament
The Gospels
General Epistle
Epistles of Paul
Revelation

OOYLT and YLT are public domain.

OOYLT was released January 2013.